Announcement: Change of Name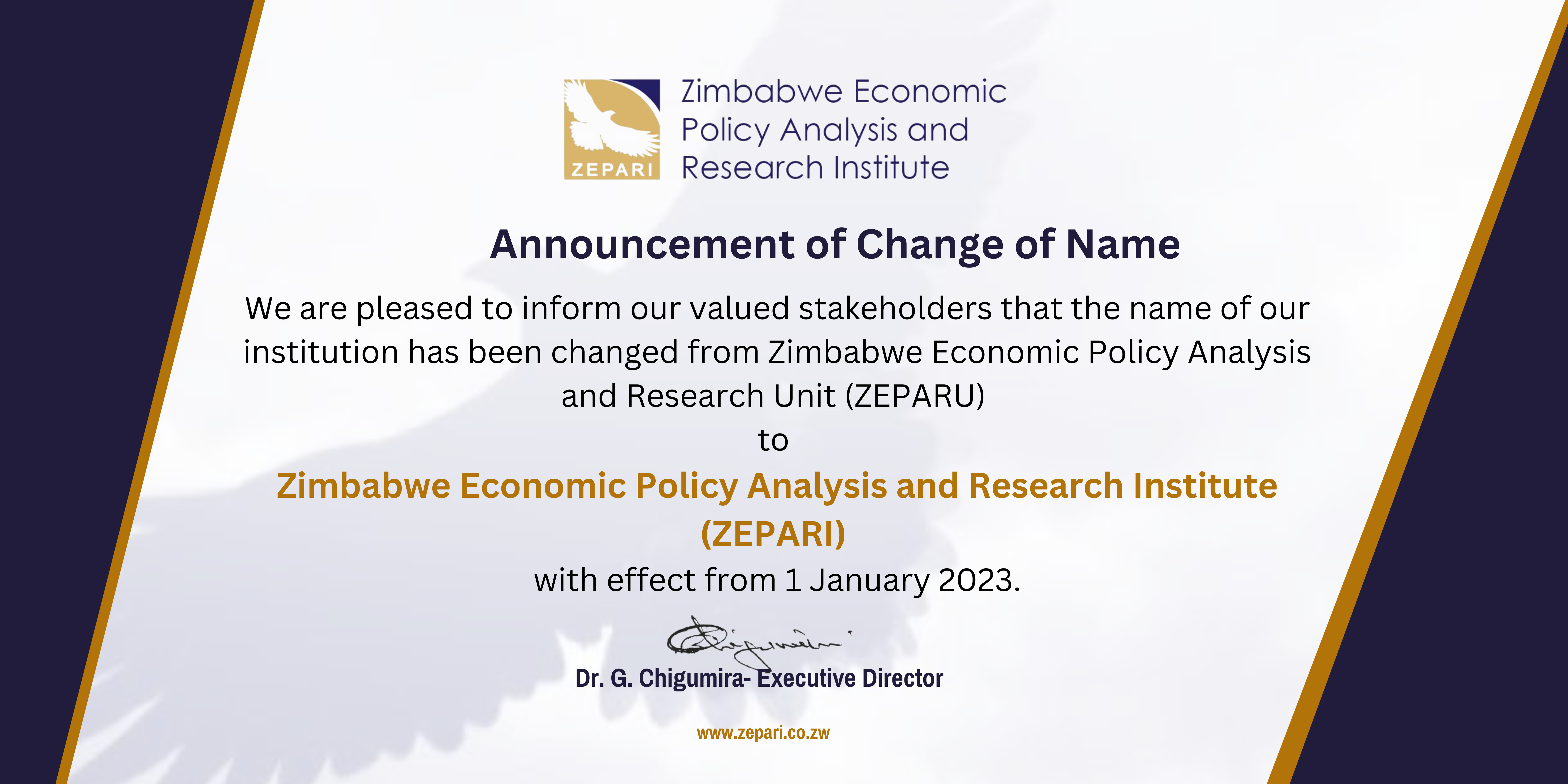 Valued Stakeholder,
We are pleased to inform our valued stakeholders that the name of our institution has been changed from Zimbabwe Economic Policy Analysis and Research Unit (ZEPARU) to Zimbabwe Economic Policy Analysis and Research Institute (ZEPARI) with effect from 1 January 2023.
Please take note of our new email addresses
General Email / Enquiries- administration@zepari.co.zw
Executive Director - chigumirag@zepari.co.zw
Finance and Administration Manager- shumban@zepari.co.zw
Senior Research Fellows - chipumhoe@zepari.co.zw, mudzongae@zepari.co.zw
Librarian and Outreach Officer -msaukig@zepari.co.zw
Meet the ZEPARI Team. 
ZEPARI also engages Research Associates on an assignment basis.